Forbes, November 2020
Forbes: Wellness Shots Leader So Good So You Secures $14.5 Million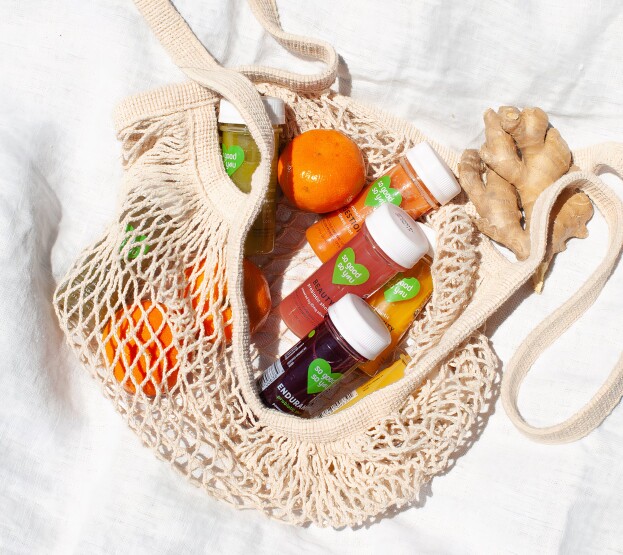 In the food and beverage industry, no buzzword is as sexy as immunity-boosting these days.
Wellness shots incumbent So Good So You (SGSY) that owns a 25% stake in the category with its highest-selling immunity shots has just closed a $14.5 million series C funding round led by Prelude Growth Partners.
The deal came only a few months after the company's competitor Vive Organic raised $13 million in a series B round, signaling shoppers' continuous search for health foods, and heated investors' interest in functional beverages amid the ongoing pandemic.
SGSY, which was co-founded in 2014 by Hungarian native Rita Katona and her husband Eric Hall, has experienced rapid growth with its revenues increasing by 380% over the past 18 months.
Throughout her upbringing, Katona and her family always ate fresh fruits and vegetables growing in their backyard, but she didn't realize how unique that experience was until she came to the U.S. 
"When I met Eric [at a yoga studio], he shared a similar passion for the environment and for supporting people on their wellness journeys," she said, which later led them to create SGSY together that uses all natural, organic, and non-GMO ingredients in its cold-pressed beverages to support immune system health and everyday functions, including energy, sleep, and beauty.
Manufacturing at a zero-waste facility that's also powered by 100% renewable energy in Minneapolis, SGSY recently upgraded its bottles by using BtrBtl™, which has a proprietary additive that allows it to biodegrade in landfills at an accelerated rate without leaving microplastic fragments behind.
The accelerated biodegradation test, which was based on international standard ASTM D5526-94 and endorsed by SGSY, showed the treated PET used for the BtrBtl™ biodegrades 31.7-37% after 391 days in active landfill conditions compared to 2% biodegradation of untreated PET.
"We believe that every decision we make matters, and collectively, we can make a positive impact on the health of our community and planet," Katona said. "We are so proud of the community we have built."
Iconic powerhouse brand
SGSY notes it plans to use the newly raised capital to expand its national footprint in-store and through e-commerce, and is currently developing new varieties to meet increased consumer demand for "immune- and other solution-forward products" across the functional beverages category. 
"We're proud to welcome Prelude Growth Partners to the So Good So You community," Katona said in a statement. "We're fortunate to have found partners that believe so deeply in our products and more importantly, in our mission to do good for both people and the planet.
"Customers have fully embraced the importance of proactively managing their health, and with this new investment, our category-leading shots have an opportunity to help more people nationwide."
Neda Daneshzadeh, co-founder and managing partner of Prelude Growth Partners that has previously invested in several high-growth CPG brands, including Banza, 8Greens, and Sol de Janeiro, stresses how consumers' rising demand for convenient functional products with clean ingredients and a differentiated taste profile have made SGSY stand out easily on shelves.
She said: "Our proprietary consumer research indicates So Good So You resonates deeply with millennials, and has the highest repeat rate in the industry driven by its delicious and nutrition-rich products.
"We are thrilled to support a female-owned business, and we look forward to partnering with Rita, Eric and the management team as they continue to launch their innovation pipeline and develop So Good So You into an iconic, powerhouse brand."