People, May 2022
People: This Celeb-Loved Brand Launched a Powder-to-Gel Body Wash — and I'm Never Using Anything Else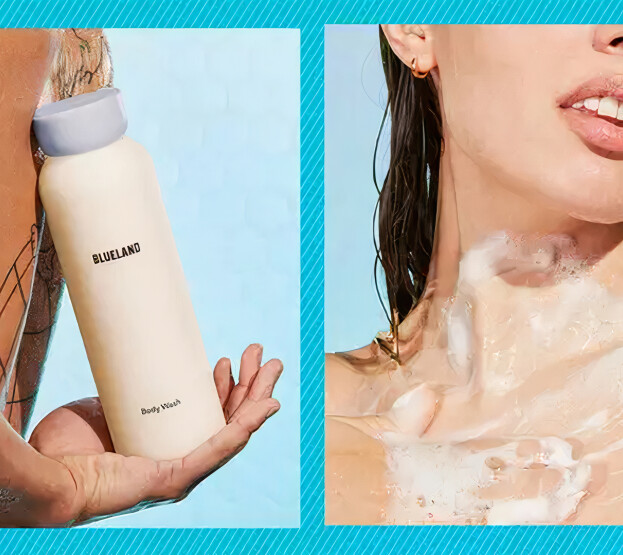 Blueland's new body wash can green your shower routine.
I'm about as picky about what I put on my body as I am with what I use on my hair — especially in the shower. An important thing about me is I have pretty sensitive skin, hence why I won't just use anything, but when I learned about a new eco-friendly body wash from celebrity-loved Blueland, I was intrigued. Not only because it was packed with good-for-you-skin ingredients, but also because its powder-to-gel formula was like a high school science experiment I had to see with my own eyes.
The sure-to-sell-out Blueland body wash officially launched today, but the brand sent me a sample to test out for a few weeks prior to its drop. The short? It's good and 100 percent worth adding to your lineup of shower essentials. The long? Blueland is changing the bodycare game with its refillable wash that eliminates the need for single-use plastics. And as an eco-conscious consumer, this was a huge point of intrigue for me, even before actually lathering it on my body.
The starter kit box, which will cost you $16, comes with a refillable 18-ounce bottle that's meant to be used over and over again (hence its name, Forever Bottle), along with a powder refill pouch that's the, well, body wash. While unpacking the box, I had no idea how these two things would turn into gel I could lather on in the shower, so obviously, I had to test it out immediately.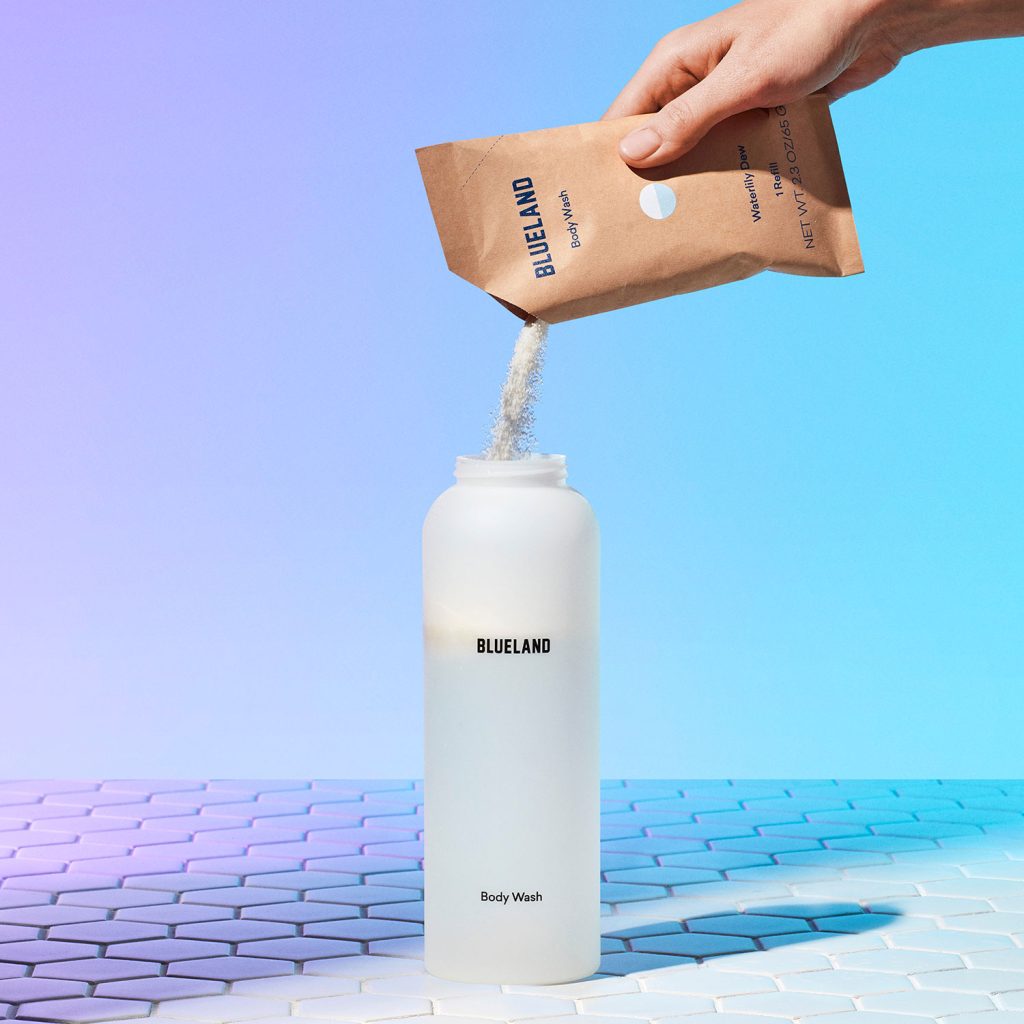 Buy It! Blueland Body Wash Starter Set, $16; blueland.com
I followed the instructions (with pictures!) that laid out step-by-step exactly what to do: Fill the Forever Bottle with cold water, pour the powder into the H2O, shake for about 10 seconds, and wait about an hour for the magic to happen. Sure enough, 60 minutes later, that water-powder mix turned into a delicious-smelling gel that I spot tested on my hand at first and then in the shower.
After first use, I knew this would be my new go-to body wash, not only because it's a sustainable option, but because it felt so good on my skin, too. Its derm-tested, moisturizing formula includes plant-based and planet-friendly ingredients like oat, vitamin E, and kaolin clay that won't irritate even the most sensitive of skin. The gel lathered nicely, but not too much that the suds took over the shower, and it left my skin feeling fresh, clean, and hydrated. I even noticed the dry, irritated patches I had on my elbows were more soothed post-wash.
There are so many reasons to try this just-launched Blueland body wash: It's fun to make, easy on the planet, and good for your skin. I'm already buying my next refill pack because I can't wait to test out all the different scents. Shop the starter kit for $16; it'll be the best thing you buy today.